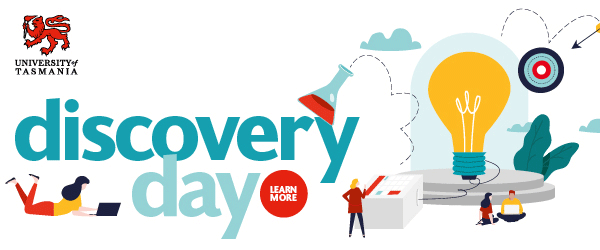 We are very excited to welcome students to Discovery Day 2019 at the University of Tasmania.
Discovery Day gives Year 10 students helpful information about the University of Tasmania to assist them with their future and their study plans. There will be fun hands-on activities, info sessions, and the chance to speak with University staff and students about study options.

This year, students can register themselves at our Discovery Day. Please direct your students to visit
utas.edu.au/discovery-day
. Please also forward this message to your students and encourage them to register themselves online and select their preferred workshop.

Questions?
If you would like further information, please email student.recruitment@utas.edu.au call 1300 363 864 between 9am and 5pm, Monday to Friday.
© University of Tasmania, Australia
CRICOS Provider Code 00586B